December 6, 2018
National Union Building
918 F St NW
Washington, DC
Oceans are being affected by the chemical and physical impacts of climate change, unsustainable pressures on sealife populations, unprecedented destruction of marine habitats, and life-threatening pollution from land- and sea-based activities (nutrients, agricultural chemicals, plastics and petroleum, among others). These increasing pressures are disrupting ocean health, productivity, and resilience.
Speakers for the 2018 Congress on Ocean Policy are a diverse group of scientists, managers, and professionals who understand the challenges of current ocean management. They presented policy tools and strategies to foster the sustainability of our oceans. Delegate invitations were extended to representatives of state, federal and international agencies, professional and scientific NGOs, the private sector, academia, and congressional offices and committees.
Following is a list of critical ocean policy issues: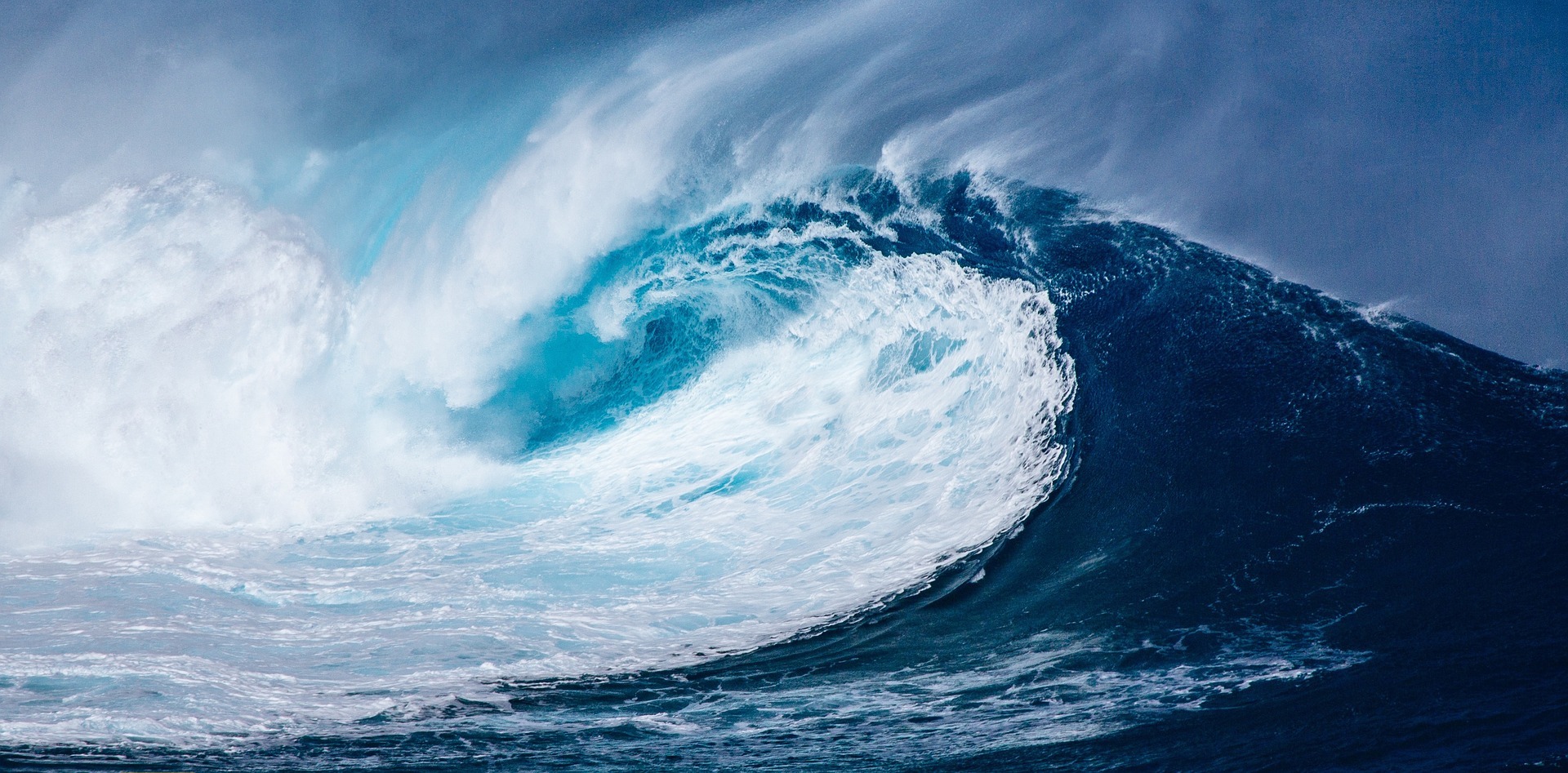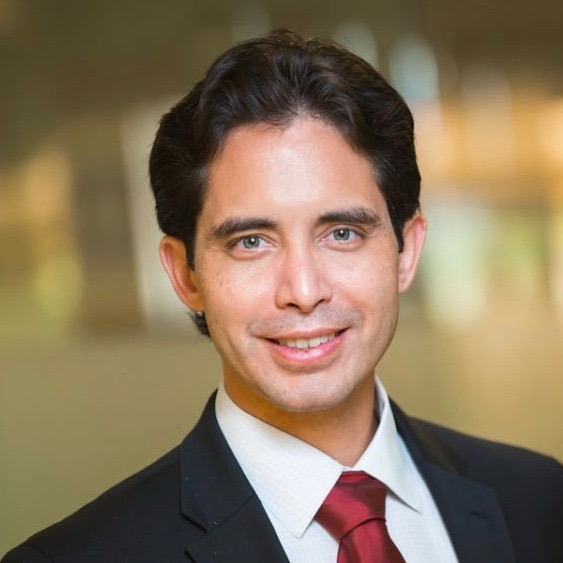 Ronce Almond
The Wicks Group

Tommy Beaudreau
First Director, Bureau of Ocean Energy Management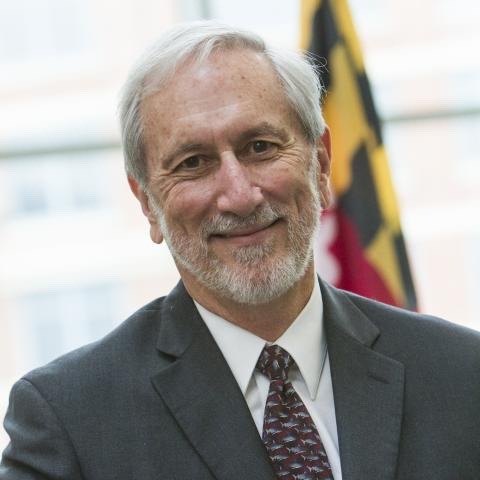 Donald Boesch
University of Maryland
Center for Environmental Science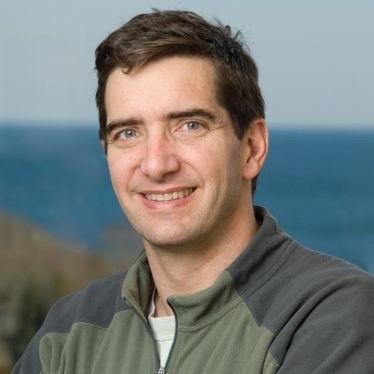 Scott Doney
University of Virginia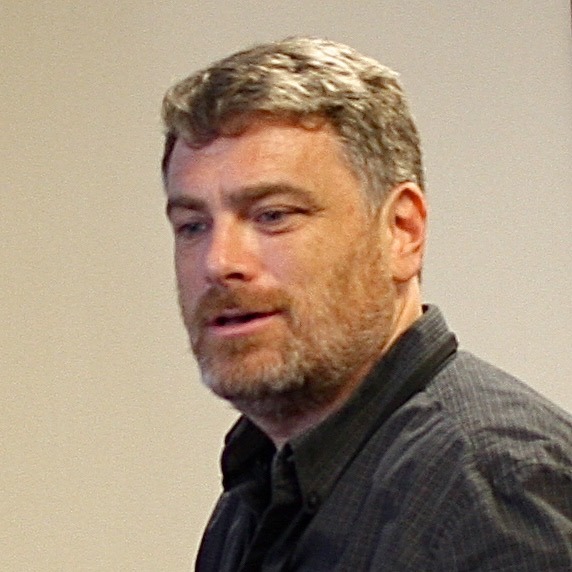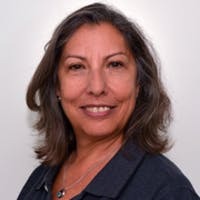 Bonnie Ram
University of Delaware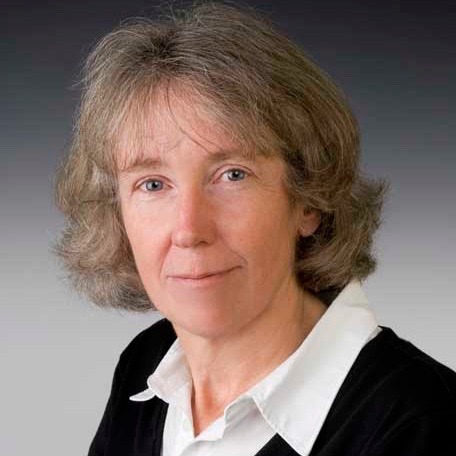 Cindy Van Dover
Duke University
8:15 am – 8:35 am
Registration and Continental Breakfast

8:35 am – 8:40 am
Welcome and Opening Remarks
Donald Boesch
Chair, RNRF Congress Program Committee
Professor of Marine Science
Former President (1990 to 2017)
University of Maryland Center for Environmental Science
Cambridge, MD
8:40 am – 9:10 am
The U.S. and the UN Law of the Sea Convention
How does UNCLOS reflect current U.S. policy and how does the U.S. currently engage in international maritime policy? What challenges prevent U.S. from signing UNCLOS and what institutional changes need to occur to do so?
Roncevert (Ronce) Ganan Almond is a Partner at The Wicks Group, PLLC. Almond's practice encompasses both regulatory and commercial matters, as well as litigation. His experience includes cross-border transactions and international investigations. His professional background extends to national security issues arising under U.S. and international law. He has advised clients – from government authorities to commercial enterprises - across the globe on achieving compliance with U.S. federal regulations and international legal standards. Almond is also an ongoing contributor to The Diplomat, an international affairs journal for the Asia-Pacific, where he covers diplomacy and national security issues. His publications have been cited by the White House, U.S. Congress, national and foreign media, think tanks, and leading academic journals.
Almond received a B.A from George Washington University, an M.A in Political Science and J.D. from Duke University.
Partner
The Wicks Group
Washington, DC
9:10 am – 9:30 am
Questions and Discussion
9:30 am – 10:00 am
Ocean Acidification and Rising Ocean Temperatures
What is the relationship between ocean acidification and rising temperatures and how do those phenomena affect sealife? How does ocean pollution exacerbate these environmental stressors and increase the susceptibility of marine organisms to disease and habitat disruptions? What is the future of U.S. marine ecosystems based on model predictions? What federal, state, and local action needs to occur to preserve and protect oceans?
Scott Doney is Joe D. and Helen J. Kington Professor of Environmental Change at the University of Virginia. He studies marine biogeochemistry and ecosystem dynamics, large-scale ocean circulation and tracers, and the global carbon cycle. Previously, Doney was a senior scientist in the Department of Marine Chemistry and Geochemistry at the Woods Hole Oceanographic Institution, where his research focused on the impacts of both natural and human-driven climate change. He also was a postdoctoral fellow and later a scientist in the Climate and Global Dynamics Division at the National Center for Atmospheric Research.
He is a fellow of both the American Association for the Advancement of Science and the American Geophysical Union. Doney received a Ph.D. from the Massachusetts Institute of Technology/Woods Hole Oceanographic Institution Joint program in 1991.
Joe D. and Helen J. Kington Professor in Environmental Change
Environmental Sciences Department
University of Virginia
Charlottesville, VA
10:00 am – 10:20 am
Questions and Discussion
10:20 am – 10:35 am
Break
10:35 am – 11:05 am
Land-Based Marine Pollution
What are the biggest contributors to nonpoint source pollution and marine debris? How does this pollution impact marine ecosystems? What policies are currently reducing these impacts and how can they be duplicated or expanded?
Donald Boesch is a professor of marine science at the University of Maryland Center for Environmental Science, where he served as president from 1990 to 2017. From 2006-2017, he concurrently served as vice chancellor for Environmental Sustainability for the University System of Maryland.
He was appointed by President Obama to the National Commission on the BP Deepwater Horizon Oil Spill and Offshore Drilling in 2010. He has a long record of service to the National Academy of Sciences, serving as chair of the Ocean Studies Board and member of the Committee on America's Climate Choices and Advisory Board of the Gulf Research Program. He is currently on the Leadership Council of the Joint Ocean Commission Initiative and the Advisory Board for BONUS: Science for a Better Future of the Baltic Sea Region. He received a B.S. from Tulane University and a Ph.D. from the College of William and Mary.
Professor of Marine Science
Former President (1990 to 2017)
University of Maryland Center for Environmental Science
Cambridge, MD
11:05 am – 11:25 am
Questions and Discussion
11:25 am – 11:55 am
Ocean Noise and Marine Life
What current strategies are being used to prevent acoustic damage to marine mammals and other sea life? What policy or technological changes can be implemented to protect marine mammals from collisions and acoustic disturbances?
Jason Gedamke is director of the Ocean Acoustics Program at NOAA Fisheries Office of Science & Technology. His research has focused on marine mammal acoustics and anthropogenic noise research projects. Prior to joining NOAA, Gedamke worked for the Australian Antarctic Division where he provided scientific advice for Australia's policy positions at the International Whaling Commission, conducted acoustic research on cetaceans in the Southern Ocean, and provided scientific advice regarding the potential impact of man-made sound on marine mammals.
He received a Ph.D. from the University of California at Santa Cruz.
Director
Ocean Acoustics Program
NOAA Fisheries Office of Science & Technology
National Oceanic and Atmospheric Administration
Silver Spring, MD
PowerPoint Slides

11:55 am – 12:15 pm
Questions and Discussion
12:15 pm – 1:00 pm
Lunch (provided)
1:00 pm – 1:30 pm
Regional Coastal and Marine Spatial Planning
What are the merits, methods, and barriers to developing a successful regional ocean plan? How can planners use political opportunities to position a region to effectively respond to real changes in how ocean space and resources are managed?
Betsy Nicholson serves as the north regional director for the NOAA Office for Coastal Management. Nicholson was instrumental in the planning and implementation of the North East Regional Planning Body as the federal co-lead. She began her career at NOAA as a Sea Grant Fellow, later serving as the NOAA Policy Advisor to the Secretary of Commerce.
Nicholson received a B.A. from Williams College and a Masters in Coastal Environmental Management from Duke.
North Regional Director
NOAA Office for Coastal Management
National Oceanic and Atmospheric Administration
Gloucester, MA
1:30 pm – 1:50 pm
Questions and Discussion
1:50 pm – 2:20 pm
Offshore Wind Energy
A brief history and prospects for wind energy in the U.S. and lessons from the EU market. What are the potential effects and benefits from this new low-carbon energy source? What may be the concerns of decision makers and stakeholders regarding potential risks to the marine environment?
Bonnie Ram played a central role in preparing the first U.S. offshore wind visions beginning in 2001 by leading the environmental aspects of the strategy in collaboration with engineers and engaging a large network of stakeholders across the country and in Europe. For ten years, as VP at a national consulting firm, Ram worked as a senior environmental analyst with DOE's Office of Wind Energy Technologies, National Renewable Energy Laboratory and the International Energy Agency. Bonnie was a co-founder (with NREL) of the first research collaborative between scientists, the utility industry, and federal agencies on bat mortality and conservation around wind power sites. The Bat and Wind Energy Cooperative is still active today. Recently, Bonnie was invited to serve as a Guest Senior Researcher at the Danish Technical University – Wind Energy Department for two years where her responsibility was to stimulate new thinking and build a new interdisciplinary division and European social science network. Ram is now the Interim Director of Strategic Partnerships and Initiatives for the College of Earth, Ocean, and Environment and an Associate Director at the Center for Carbon-free Power Integration at the University of Delaware and has her own consulting practice.
Ram holds a B.A. in Geography and International Development and an M.A. in Environmental Policy and Science, both from Clark University.
Interim Director, Strategic Partnerships and Initiatives
College of Earth, Ocean and Environment
University of Delaware
Newark, DE
2:20 pm – 2:40 pm
Questions and Discussion
2:40 pm – 2:55 pm
Break
2:55 pm – 3:25 pm
Offshore Petroleum Exploration and Exploitation
An insider's recollections of managing the BP Deepwater Horizon blowout and oil spill, and serving as the first director of the Bureau of Ocean Energy Management.
Tommy Beaudreau is a partner at Latham & Watkins LLC. Previously, he served in several capacities at the U.S. Department of the Interior beginning in June 2010 to help develop and lead the department's reforms of offshore energy management and oversight following the BP Deepwater Horizon blowout and oil spill. He then served as the first director of the Bureau of Ocean Energy Management (BOEM) (2011-2014). At BOEM he led the effort to support the U.S.'s offshore wind program, as well as oversight of the federal offshore oil and gas leasing program.
Beaudreau received a B.A. from Yale University and a J.D. from the Georgetown University Law Center.
First Director of Bureau of Ocean Energy Management (2011-2014)
U.S. Department of the Interior
Washington, DC
3:25 pm – 3:45 pm
Questions and Discussion
3:45 pm – 4:05 pm
Deep-Sea Mineral Exploration and Exploitation
What is currently known about this emerging industry? What are the potential consequences of seafloor exploration? What policies should be put in place now to protect marine ecosystems and reduce negative impacts?
Cindy Van Dover is currently the Harvey W. Smith Distinguished Professor of Biological Oceanography at Duke University, chair of the Division of Marine Science and Conservation, and director of the Duke University Marine Laboratory. Her current research focuses primarily on the study of biodiversity, biogeography, and connectivity of invertebrates from chemosynthetic ecosystems and invertebrate functional anatomy. In addition, she is active in developing pre-industrialization policy and management strategies for deep-sea resources. She has served as pilot-in-command of 48 deep-diving submersible ALVIN dives, published more than 80 articles in peer-reviewed journals, and is an active participant and chief scientist in NSF- and NOAA-sponsored field programs to deep-sea environments.
Van Dover holds a B.S. from Rutgers University, an M.A. from University of California Los Angeles, and a Ph.D. from the Massachusetts Institute of Technology/Woods Hole Oceanographic Institution Joint Program in Biological Oceanography.
Harvey W. Smith Professor of Biological Oceanography
Marine Science & Conservation Division
Nicholas School of the Environment
Duke University
Beaufort, NC
4:05 pm – 4:25 pm
Questions and Discussion
4:25 pm
Closing
Robert Day
Executive Director
RNRF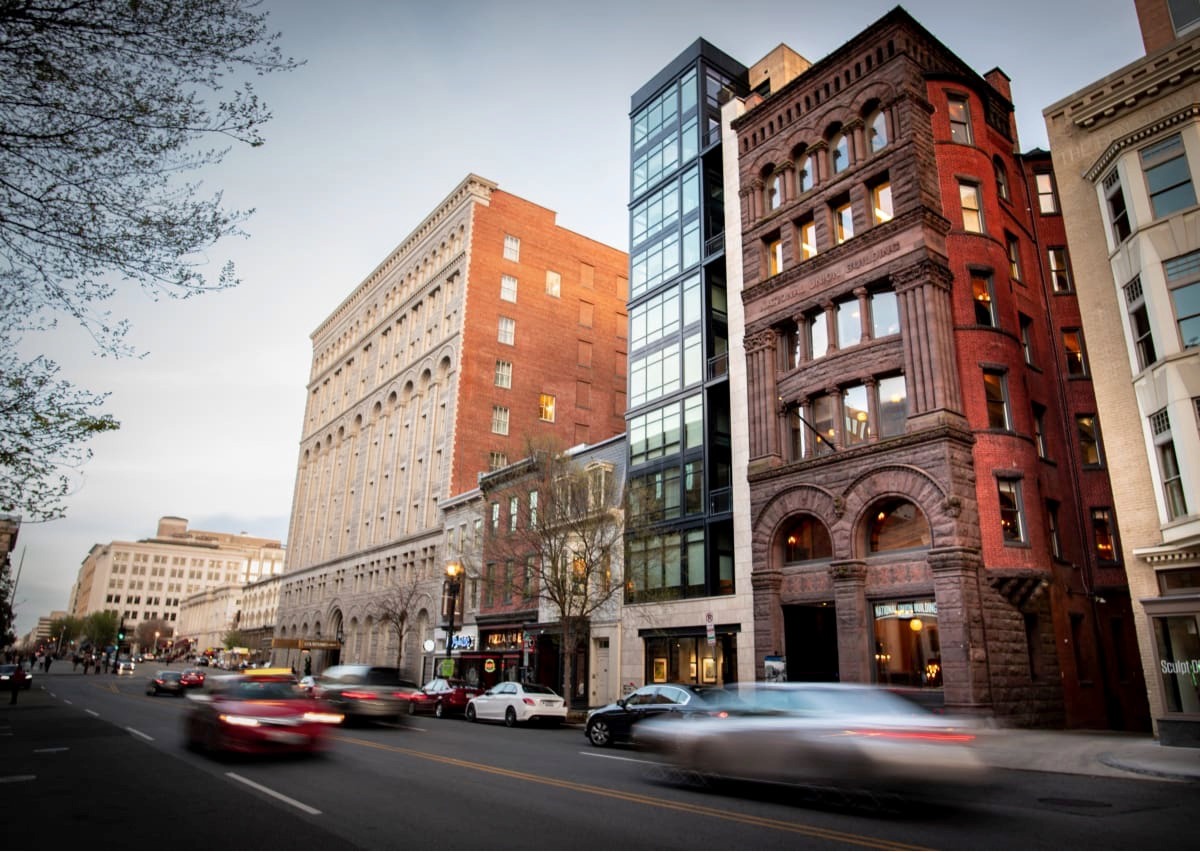 The RNRF Congress on Ocean Policy was held at the National Union Building at 918 F St NW in Washington, DC. The building was constructed in 1890 as the headquarters of the National Union Fire Insurance Company. It later served as the first headquarters of the USDA Forest Service. The National Union Building is a five-minute walk from the Gallery Place-Chinatown Station on Metro's Red Line.
Alaska Climate Adaptation Science Center, US Geological Survey
American Fisheries Society
American Geosciences Institute
American Society of Civil Engineers
Association for the Sciences of Limnology and Oceanography
COMPASS
Committee on Science, Space, and Technology, U.S. House of Representatives
Congressional Research Service
Consortium for Ocean Leadership
Delaware Department of Resources and Environmental Control
Duke University, Nicholas School for the Environment
Ecological Society of America
EU Delegation to the U.S.
Executive Office of the President, Office of Science and Technology Policy
Geological Society of America
George Mason University
Joint Ocean Commission Initiative
American Society of Landscape Architects
Latham & Watkins, LLP
Meridian Institute
National Academies of Sciences, Engineering and Medicine
National Marine Sanctuary Foundation
National Oceanic and Atmospheric Administration
Oceana
Ocean Conservancy
Pacific Coast Federation of Fisherman's Associations
Pew Charitable Trusts
Renewable Natural Resources Foundation
United Nations Food and Agriculture Organization
University Corporation for Atmospheric Research
University of Delaware, College of Earth, Ocean, and Environment
University of Maryland Center for Environmental Science
University of Maryland, Geographical Sciences Department
University of Oxford
University of Virginia
The Wicks Group, LLC
CONGRESS PROGRAM COMMITTEE
Chair:
Donald Boesch, University of Maryland Center for Environmental Science
Members:
Tom Chase, Alternate Director, RNRF Board of Directors; Director of Coasts, Oceans, Ports & Rivers Institute, American Society of Civil Engineers
Robert Day, RNRF Executive Director
John E. Durrant, RNRF Vice-Chairman; Sr. Managing Director, Engineering & Lifelong Learning, American Society of Civil Engineers
Richard Engberg, RNRF Chairman; American Water Resources Association
Sarah Gerould, RNRF Board Member; Society of Environmental Toxicology and Chemistry
Paul Higgins, RNRF Board Member; Director, Policy Program, American Meteorological Society
Lu Gay Lanier, RNRF Board Member; American Society of Landscape Architects Fund
Raj Pandya, RNRF Board Member; Program Director, Thriving Earth Exchange, American Geophysical Union
Howard Rosen, RNRF Board Member; Public Interest Member
Nancy C. Somerville, Alternate Director, RNRF Board of Directors; Executive Vice President, American Society of Landscape Architects, and President, American Society of Landscape Architects Fund
Barry Starke, RNRF Board Member; Public Interest Member
Kasey White, RNRF Board Member; Director of Geoscience Policy, Geological Society of America
RNRF Staff Liaisons:
Attiya Sayyed, Former Program Manager
Amber Todoroff, Program Manager
Stephen Yaeger, Program Associate
Special Thanks:
Tom Bigford, Former Policy Director, American Fisheries Society, and former chief of Habitat Protection Division, National Marine Fisheries Service, National Oceanic and Atmospheric Administration
Jeffrey L. Payne, Director, Office for Coastal Management, National Oceanic and Atmospheric Administration