RENEWABLE NATURAL RESOURCES FOUNDATION
RNRF Round Table: The Governance Challenge of Deep Seabed Mineral Mining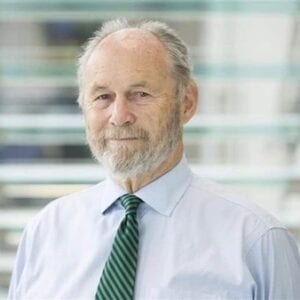 Conn Nugent, senior fellow at The Ocean Foundation, spoke at a virtual meeting of the RNRF Washington Round Table on Public Policy on July 22, 2020. His talk was titled, "Recent developments in rulemaking and rule enforcement that govern mining of the ocean floor beyond national jurisdictions." Nugent previously served as the project director for the Seabed Mining Project at the Pew Charitable Trusts, and also served as the president of the Heinz Center for Science, Economics, and the Environment, a Washington think-tank. He also served as executive director of International Physicians for the Prevention of Nuclear War, at the time that it was awarded the Nobel Peace Prize.
Nugent began his presentation with a brief history of the international governance structures for deep seabed mineral mining. The UN Convention on the Law of the Sea, first conceived in the 1970s and revised in the 1990s, provided the first legal framework for the eventual exploitation of seabed minerals in international waters. The treaty contemplates and encourages the mineral exploitation of the international seabed, or the area of the ocean floor outside of any country's exclusive economic zone, an area that constitutes about half of the area of the world's ocean floor. The organization created under UNCLOS to regulate the exploration and exploitation of mineral resources in international waters is called the International Seabed Authority (ISA). All 160 states which have ratified UNCLOS are members of the ISA. This does not include the United States, which has not yet ratified the treaty.
Under UNCLOS, the international ocean floor and the minerals found there are considered the "common heritage of mankind." This means that any activity to exploit the assets in this area must simultaneously protect the marine environment. It also dictates that the operation of mining and the production of metals from the international seabed shall not harm the financial interests of developing countries. These requirements create a need for balance in the execution of the treaty. If minerals are to be mined from the deep seabed to embody the common heritage of mankind, it should be done in an equitable way that does minimal harm to the marine environment. The proceedings of the ISA can be described as attempts to achieve this balance while planning for the commencement of mining activity.
ISA functions are contracted to the ISA secretariat, the Legal and Technical Commission (LTC), and the ISA Council, which collectively try to ensure that all relevant national and international interests are represented in decision making. There are 30 exploration contracts currently in force at the ISA, 18 of which are for exploration in the Clarion-Clipperton Zone, a vast area of the middle Pacific which houses a large supply of polymetallic nodules. The other 12 contracts give license to explore either hydrothermal vent zones or cobalt-rich crusts on sea mounts. These exploration contracts allow contractors to prospect and gather data about mineral resources on the deep seabed, but do not allow for the commencement of mining activity. The deep seabed mining activity that is most likely to commence first is the removal of polymetallic nodules from the Clarion-Clipperton Zone. It is not clear to what extent the environmental regulations developed for nodule removal will apply to other types of mining activity.
The main priority of the ISA right now is to develop regulations for exploitation contracts, which will actually authorize contractors to commence mining activity on the deep seabed. Until these regulations are finalized and approved, no exploitation contracts can be issued. The mining code will consist of environmental regulations which will apply to all contractors in all places. It will also dictate how frequently these rules need to be updated, and the reporting requirements for data received in the act of exploitation. While these regulations were originally supposed to be completed by the end of 2020, that is very unlikely. Nugent predicted that the earliest he foresees the exploitation regulations being formally approved is 2022.
In addition to these non-region-specific environmental regulations, the ISA is also developing Regional Environmental Management Plans (REMPs). These are different sets of environmental regulations which will be applied to specific areas of the seabed. Originally, these were viewed as a supplementary set of rules, not applicable with the same force of law as the non-regional regulations. However, as the code has been developed, the importance of REMPs has increased, and they are now a precondition to any mineral exploitation on the deep seabed. This change happened largely due to the interests of some nation-states and observer comments.
In the next two years, new REMPs will potentially be finalized for the Clarion-Clipperton Zone, hydrothermal vent zones (particularly along the mid-Atlantic ridge), and western Pacific sea mounts. The content of these REMPs, including the differences between them, were also originally intended to be finalized by the end of 2020. However, complications in the science and the interests of certain member states have delayed the process. In particular, some European states such as Germany and the Netherlands have accentuated the importance of ensuring that REMPs are strict and enforceable.
The fact that mineral resources found on the deep seabed are considered the common heritage of mankind has made discussions of the financial aspects of the mining code another point of disagreement in negotiations. There is an ongoing debate about whether financial payments should be based on royalties – known as the ad valorum approach – or use a profit-sharing mechanism. For the most part, this debate is taking place between representatives from China, who support the implementation of a profit-sharing mechanism, and contractors from the EU and North America who prefer a standard ad valorum royalty approach. There is also disagreement about whether special financial inducements should be granted to "pioneer" contractors who do not yet have the benefit of experience to guide their mining operations, and if they are granted, what the nature of those inducements should be. These financial discussions are also taking longer than anticipated, contributing to delays in the development of the mining code.
Nugent predicted that, barring further delays, the mining code will likely be finalized in 2022. There is some possibility that it will take longer than that; the COVID-19 pandemic has slowed negotiations, which were not exactly expeditious even at their most efficient. However, in general, the ISA secretariat and council are operating at higher levels of analysis and member participation than previously. During the Q&A session of the round table, Nugent noted that, while general engagement in the rulemaking process is increasing, different states have different motivations for becoming more involved. This is partially a product of which government authority represents each country in their ISA delegation. For example, some national governments send representatives from their environmental protection agencies, and others send representatives from their mining departments. Generally speaking, in the last few years, western European delegates such as Germany and the Netherlands have advocated for a more strongly environmentalist agenda. Costa Rica has also emerged as an advocate for increased discussion among member states, safeguards for the environment, and the use of external expertise to inform ISA decision making.
There has been an element of controversy about whether the ISA has the technical and administrative capacity to accomplish the work required to approve exploitation plans and enforce REMPs. The trend has definitely been toward the introduction of outside experts, retained by the LTC of the ISA, particularly to aid in the development of REMPs. Especially in the past year, the ISA council has welcomed outside expertise to provide information and recommendations for development of environmental regulations, reporting requirements, etc. Nugent remarked during the Q&A session that member states have generally agreed upon the utility of bringing in external experts to inform ISA discussions due to skepticism that the ISA has the capacity and funding to conduct the necessary analyses itself for seabed mining to commence.
Increasingly, representatives from environmental organizations are taking tougher anti-exploitation stances. Environmental organizations make up the majority of the observer groups to the ISA. Other observers include representatives from industry and potential contractors. Some environmental groups are calling for an outright ban on exploitation activity on the deep seabed. Others are calling for moratoriums on any exploitation activity until much more scientific information about environmental impacts is gathered, since it is widely acknowledged that scientists are only beginning to understand the benthic ecosystems which would be harmed by mining activity. In the general population as well, there has been a definite rise in interest in the issue of seabed mining, and among those who have become acquainted with the issue, Nugent noted that the general sentiment is overwhelmingly anti-mining.
Another recent development in the seabed mining conversation concerns a Canadian mining operation called Deep Green, which Nugent described as the most vocal and publicly oriented of the seabed mining contractors. Deep Green already has exploration contracts with three small island states in the Pacific, but like all other mining companies, is waiting for the mining code to be finalized so that it can receive exploitation contracts and begin mining the seabed. Much of their public messaging is centered around the argument that seabed mining will play a necessary role in the fight against climate change, despite the inevitable environmental impacts of mining operations on ocean ecosystems. They propose that, in order to make possible the renewable energy solutions that will be necessary to transition away from fossil fuels, massive production of batteries will be necessary. Demand for batteries will increase due to their use in many renewable energy technologies, thereby increasing the need for the minerals used in their production. This raises the question of how these minerals can be procured in the least destructive manner possible.
Deep Green argues that the wealth of minerals housed in polymetallic nodules on the Pacific deep seabed are the answer to this question. They say that harvesting nodules from the Clarion-Clipperton Zone would cause less harm than terrestrial mineral mining alternatives. Therefore, the deep seabed represents the most environmentally friendly source of many minerals necessary to solve climate change. While this is not an argument supported by most environmental groups, it is an environmentally couched argument nonetheless. No mining activity, marine or terrestrial, is without environmental impact. Deep Green raises the question: to what extent should the assessment of environmental damage caused by seabed mining be limited to impacts on the ocean environment alone, and how much can the frame of reference be expanded to include a comparison to terrestrial mining of the same minerals?
Nugent ended his presentation by discussing an issue that he deems underrepresented in the discourse surrounding deep seabed mineral mining. Some ISA member states, including China, Japan, Russia, and Korea, seem interested in the prospects for mining of the cobalt-rich crusts of sea mounts in the western Pacific. It has been hypothesized that many of these states are not as interested in the mining of sea mounts in international waters as they are in mining the mounts within their exclusive economic zones. It is possible that these states are seeking an ISA standard for mining these features which they can replicate in their own national legislation. Nugent said that, while other aspects of ISA proceedings usually attract more attention, it is worth considering the possibility that the environmental regulations developed by the ISA for mining on western Pacific sea mounts could also be applied to mining activities in countries' exclusive economic zones. — Stephen Yaeger, RNRF Program Manager
RNRF Round Table: Creating A Sustainable Path Forward for America's Infrastructure
[continued from homepage]
On August 10, RNRF conducted a virtual round table on the issues facing America's infrastructure and explored how to create a progressive path forward during climate change. Speakers were Doug Sims with the Natural Resources Defense Council (NRDC), and Cris Liban with the Los Angeles County Metropolitan Transportation Authority (LA Metro). Both speakers discussed the intricacies of implementing sustainable infrastructure projects and practical lessons learned.
Doug Sims is a senior advisor for Green Finance and director of the Green Finance Center at NRDC. Sims provided an overview of NRDC's High Road Infrastructure framework and shared his insights on its practical implementation.
High Road Infrastructure differs from typical infrastructure in that it fulfills the core function of traditional infrastructure while delivering resilience, environmental, and social benefits cost- effectively. Taking the High Road means more beneficial outcomes for all. High Road Infrastructure accomplishes these outcomes by applying broader standards to infrastructure projects.
The High Road methodology incorporates upfront capital costs and minimal service delivery as well as environmental, social, and climate performance into project design and conceptualization. It elevates the highest value projects, raises resilience, preserves natural resources, creates quality jobs, builds community consensus, and ensures the "biggest bang for the buck."
These additional screens and standards are needed to fill crucial gaps in traditional infrastructure project analysis. Environmental and resilience standards account for true costs and benefits missed by traditional metrics (e.g., water and air quality) and social standards ensure value is added rather than extracted (e.g., jobs and affordability). High Road Infrastructure uses traditional financial standards but supplements the analysis with other measures (e.g., lifecycle analysis, triple bottom line, and value for money) to allow for better outcomes. Resilience standards are also needed to signal long-term value to investors interested in resilience and economic growth. Sims emphasized that these concerns must be continuously considered at every level of an infrastructure project.
The need for High Road Infrastructure has been accelerated by the COVID-19 pandemic. COVID has reduced government revenues, increased borrowing, and added new COVID-related spending requirements. Sims argued that infrastructure should be a foundational piece of any federal stimulus relief with an emphasis on low-carbon solutions. Equitable solutions that focus on people-of-color and frontline and fence-line communities, and find a "just transition" in fossil fuel-reliant communities are greatly needed. All of these groups need to be included when thinking about the kind of infrastructure we are going to build in the future. Process is also extremely important – transparency, public participation, and accountability are key to passing policy and moving projects.
High Road Infrastructure incorporates traditional sectors such as airports, transit, waste and recycling, wastewater, bridges, "MUSH" markets (i.e. municipalities, universities, schools, and hospitals) as well as new and emerging subsectors. These subsectors include environmentally focused assets (e.g., solar and EV charging), resiliency focused assets (e.g., green infrastructure), social and community focused assets (e.g., affordable housing and green space), and a geographic focus (e.g., low- and moderate-income economic development and connectivity).
The High Road approach has ten distinct steps. Sims believes the most critical element of this approach is community and stakeholder engagement. If community and stakeholder engagement is not conducted throughout the process, projects will not pass the finish line.
First, community priorities must be established within the High Road framework. Projects need a commitment from the necessary officials (e.g., mayor or CEO of an agency). To be successful, sustainability principles and a set of goals and metrics to implement those principles are needed. After a plan is created, the second step is to create a system where you can prioritize High Road projects and define delivery alternatives. There are key concepts and tools that enable you to value the High Road appropriately such as project life-cycle analysis, value for money, triple bottom line, and cost benefit analysis.
In step three, you need to identify and screen applicable funding sources. Typical funding needs include master plan, administration, design, construction, and operation and maintenance. Aligning funding sources based on this expanded project design provides new opportunities. Next, you need to identify and screen relevant finance and project delivery strategies. Top line items include: direct fees, debt tools, credit assistance, equity/private sources, value capture mechanisms, grants, and emerging tools (e.g., green banks and green bonds).
For step five, you need to identify and screen procurement mechanisms for each project step from design to ownership. There has been a lot of discussion about whether the private sector should be involved in infrastructure. Sims pointed out that the reality is that every single delivery option has a public and private mix – it is just a question to what degree.
At step six, you need to identify specific target investors. Identifying specific investors early sets the High Road framework apart. In the United States, most infrastructure is financed through the bond market but there is an emerging market for green bonds. Green bonds finance projects that demonstrate green characteristics. Green projects not only attract more investors, which lowers costs, but also increase community support and provide greater access to a broader audience for sustainability initiatives.
There are different types of investors including institutional investors and impacts investors. Institutional investors have a deep interest in trying to align their investments with their values. Impact investors are trying to earn a financial return and have specific outcomes. These investors are important for small innovative projects such as solar projects and stormwater. Identifying and reaching out to investors early can test market demand for a project and allow you to modify the project to meet the investors desired features and reporting requirements.
At step seven, you need to identify project bundling and aggregation needs and opportunities. A single project can be very costly and some institutional investors need scale to deploy their capital. You can get scale and efficiency by awarding a single track for several projects together. This could attract investors who otherwise could not invest or would not invest.
As you move towards procurement, it is important to realize that you only get what you procure. It is critical to engage in a pre-competitive request for information or request for qualifications from stakeholders and sponsors to assess the possibilities before putting the terms into a formalized bid process. Breaking down silos and evaluating internal systems is also important. If you focus on outcomes and realign resources accordingly you can rediscover savings. Then the narrative shifts from dealing with added costs to benefits in the short-term. This tactic helps unblock bureaucracies because they can see near-term benefits.
Prince George's County, Maryland, showcases the implementation of the High Road framework. The county was experiencing Clean Water Act violations for not reducing runoff into the Chesapeake Bay and could not afford the needed infrastructure. In line with the High Road approach, the county conducted extensive community outreach and worked with a private partner. The selection process emphasized the parties demonstrated capacity to create jobs and engage with communities. The county also required the contracts to have performance-based components such as social outcomes (e.g. minority businesses and degree programs) that were subject to an adder on their fee - motivating them to achieve those goals. The Prince George's Country project is a resounding success both in engineering and social aspects.
In closing, Sims asked if co-benefits (e.g., jobs and betterment of neighborhoods) are by design, then are they truly co-benefits? The High Road takes what used to be externalities and makes them core to the project. The takeaway from using the High Road is that these elements are in fact integral to infrastructure, and not merely co-benefits. This concept is how the High Road approach makes a difference.
To access Doug Sims's PowerPoint presentation, click here.
To learn more about NRDC's High Road initiative, click here.
Cris Liban is the chief sustainability officer at LA Metro as well as the national chair of the American Society of Civil Engineers' (ASCE) Committee on Sustainability. Liban showcased LA Metro's sustainability efforts and how they align with the High Road Infrastructure concept.
LA Metro is leading the way on implementing sustainable practices in the expansion and operations of its transportation system. The agency has worked to implement sustainable practices and initiatives for over a decade. The High Road framework, in essence, formalized these principles and provides a path to duplicate these with partners in Los Angeles.
Los Angeles County has a diverse population of over 10 million and the 21st largest economy in the world. LA Metro is a state-chartered special jurisdiction that acts as a regional transit planner/funder, system builder, and operator. The decisions made at LA Metro impact millions of people and have deep permeating effects.
Liban gave a brief overview of LA Metro's existing and future transit program. In its expansion process, LA Metro examined critical and at-risk facilities. Stressors examined include high heat days, precipitation, flooding, wind, wildfire, earthquake, and sea-level rise. As the High Road framework points out, examining critical and at-risk facilities allows an agency like LA Metro to assess the operability and continuity of operations and understand how to work through the emerging issues identified by this process. Conducting this critical and at-risk facility assessment helped LA Metro to develop its resilience and climate action as well as its master plan.
Equity is a high priority for the transit system as well as LA Metro itself. To understand the full impacts of the transit system, vulnerable population data including poverty levels and transit-dependent populations are overlaid. LA Metro strives to build and expand a transit system that connects people and provides economic opportunities to those in need.
Liban looks at the transportation system not only as an economic driver but a potential community center. For example, LA Metro is trying to combat food deserts by encouraging farmers markets to thrive in metro stations at certain times of the year. Importantly, LA Metro recently designated an equity officer to shepherd this process. The equity officer will not only look at what LA Metro has done on its equity platform but will look for new programs and opportunities to further breakdown barriers to change. Liban wants to bring on the best ideas as they build LA Metro's transportation system.
Then the pandemic hit. Liban detailed how LA Metro has been impacted by COVID-19 and how the agency plans to move forward. Due to COVID, and the associated lockdown, both ridership and revenues are down. Pre-COVID average ridership on a weekday basis was far above a million people per day but that has dropped drastically. LA Metro's budget has also significantly shrunk due to COVID and Liban anticipates that the new adjusted budget will be 75% of budgets in the last several years.
Despite these issues, LA Metro refuses to fail. Many of the services LA Metro provided prior to lockdown remain intact and the agency is working hard to address any short-term issues in terms of transit demand, funding, and other elements of the transportation system. For example, the agency has adjusted its Long-Range Transportation Plan to incorporate current conditions.
What is next for LA Metro's post-lockdown? Liban explained that everything has changed. Previous assumptions and baseline conditions are no longer applicable, which triggers many questions. What happens to ongoing services and projects? Should the evaluation tools the agency is using be adjusted?
The LA Metro Recovery Task Force was created to aid this process. As a result, LA Metro is revisiting and re-envisioning the baseline environmental assumptions in its sustainability plan. Liban emphasized that in its planning, the agency prioritizes investing in people through training programs like the Growing a Greener Workforce program and fostering partnerships with regional municipalities and NGOs. For example, LA Metro formed a Sustainability Council that requires member organizations to be endorsed by the community they represent in order to join. LA Metro is also developing a Sustainable Acquisition Program to discover new ways of extracting benefits from existing innovative procurement solutions.
LA Metro's previous 2019 climate action and adaptation plan set ambitious emission reduction goals. Implementation of these goals, however, must be reevaluated because the agency is facing fiscal deficits due to COVID. How can this be accomplished?
Leveraging green revenues provides a path forward. Prior to lockdown, LA Metro was exploring opportunities to generate revenue from its existing environmentally positive activities such as carbon credits, electric vehicle chargers, and green bonds. Examples of these efforts include the establishment of the California Green Bonds Committee and the Climate-Safe Infrastructure bill (AB 2800, Quirk 2016).
The California Green Bonds Committee, convened and chaired by the California State Treasurer, was created to expand financing for climate-friendly infrastructure through green bonds. LA Metro is working with the committee to help develop a green bonds framework for California. The committee consist of 27 academic, engineers, investors, public policy experts, attorneys, and climate scientists. AB 2800 established a working group to develop recommendations on how to build climate resilient infrastructure in California. Recommendations include, among other things, permanent funding for science and infrastructure and changes in procurement processes.
Liban is also working to transform the engineering profession from within. Liban is working with ASCE on several initiatives including developing a sustainability standard, procurement documents, a certification program for sustainable infrastructure professionals, and incorporating climate data into practice. He is also working with the International Coalition on Sustainable Infrastructure.
Liban emphasized that LA Metro prides itself on a culture of continual improvement that strives not for perfection but for lessons to learn. LA Metro builds on what they know but has the ability to pivot when better science becomes available through its flexible adaption pathway model.
In closing, Liban explained the motivating factors for LA Metro's efforts including the environment, community, and children. In essence, it is about human beings. The urgency of the issues of today will be exacerbated if we do not act to protect ourselves and our planet.
To access Cris Liban's PowerPoint presentation, click here.
— Madeline Voitier, RNRF Senior Program Manager
Donald Boesch is recipient of 2020 Sustained Achievement Award

Donald Boesch is the recipient of RNRF's 2020 Sustained Achievement Award. The award recognizes a long-term contribution and commitment to the conservation and protection of natural resources by an individual.
Arguably, Boesch's most lasting legacy of 40 years of academic and scientific leadership is the influence he has had on his peers and mentoring of early career scientists. His charismatic leadership on scientific advisory committees, particularly his insistence on ensuring diversity and inclusion of early career professionals, has had an immense impact. Committee members and the convening entities have become more effective by observing and following his guidance. Boesch has been an articulate and effective champion for the importance of independent and unbiased science to inform landscape-scale policy and management actions, evidenced by:
Ten years energizing and setting the foundation for the Louisiana Universities Marine Consortium as executive director and professor at Louisiana State University. His lifetime interest in the problems of coastal Louisiana include chairing the LCA Science Board, appointment by President Obama to the National Commission on the BP Deepwater Horizon Oil Spill and Future of Offshore Drilling, and as a fellow of the Walton Family Foundation for the future of the Mississippi River Delta.
27 years as president of UMCES guiding the growth and establishing UMCES as a trusted source of independent science to guide Maryland policy and management. He established an indelible legacy for the Chesapeake Bay and has been central in addressing wicked problems such as climate change, conservation, nutrient pollution, eutrophication and fisheries management. His role on advisory boards and commissions includes the Chesapeake Bay Program, Maryland Governor's Chesapeake Bay Cabinet (over the terms of five governors), Maryland Climate Change Commission (chairing its scientific and technical working group), and leading the Maryland-Delaware Climate Change Education, Assessment and Research (MADE Clear) program has made him an icon in Maryland. Governor O'Malley honored him as Admiral of Chesapeake Bay.
Internationally, Boesch is a proven leader and has been invited to provide vision on restoration efforts from the Everglades to San Francisco Bay to the Baltic Sea. Notably, he served as chair of the National Academies' Ocean Studies Board.
Over more than forty years of service, he has authored two books and nearly 100 papers cited nearly 15,000 times (Google Scholar) on marine ecology and oceanography of estuaries, wetlands, continental shelves, oil pollution, nutrient-loading, assessment, monitoring and science policy.
He holds a B.S. in biology from Tulane University and a Ph.D. in oceanography from the College of William and Mary.
Wild Migrations: Atlas of Wyoming's Ungulates is recipient of 2020 Outstanding Achievement Award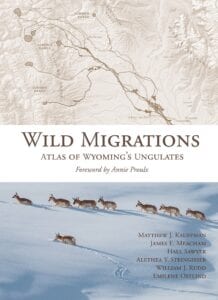 Wild Migrations: Atlas of Wyoming's Ungulates is the recipient of RNRF's 2020 Outstanding Achievement Award. This award recognizes a project, publication, piece of legislation, or similar concrete accomplishment in the natural resources field.
Wild Migrations: Atlas of Wyoming's Ungulates tells the story of the long-distance migrations that elk, mule deer, moose, pronghorn, bighorn sheep, bison, and mountain goats make each spring and fall across the landscapes of the American West. This book is the definitive synthesis of these epic journeys as seen through the eyes of the biologists and wildlife managers who have studied the ungulates, or hoofed mammals, of Wyoming.
A century and a half ago, the push of western expansion persecuted these great herds, and some were lost. In the early twentieth century, a new ethic of wildlife conservation helped big game populations recover as the West was settled. Today many of these herds again roam Wyoming's mountains and plains. Now for the first time, scientists armed with new satellite technology are discovering and describing ungulate migrations in detail never seen before.
Each spread in this full color book investigates an ecological, historical, or conservation aspect of migration through clear and compelling maps, graphics, and photos. Using a narrative style that is both accessible and scientifically rigorous, this atlas tells the nuanced story of wildlife migration, the scientists who are studying it, and the conservationists who are working to keep wild migrations flowing across western landscapes.
More information about Wild Migrations can be found here.
"Concrete: The Most Destructive Material on Earth" is recipient of 2020 Excellence in Journalism Award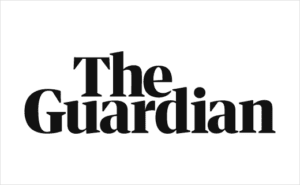 "Concrete: The most destructive material on Earth," written by the Guardian's global environment editor Jonathan Watts, is the recipient of RNRF's 2020 Excellence in Journalism Award. The award honors and encourages excellence in print journalism about natural resources, part of RNRF's goal to advance public education and understanding of important natural resources issues through the dissemination of accurate and scientifically-based information about the environment.
"Concrete: The most destructive material on Earth" is an innovative long read about a material that is more ubiquitous than plastic and a bigger source of carbon emissions than all but two of the world's countries. The writer combines jaw-dropping statistical analysis, vivid description and his previous experience as a correspondent in Japan, China and Brazil to reveal the deep flaws in a global development model that relies so heavily on this product.
This article exposes the huge environmental impact of concrete, which has been under-reported for decades. The extraction of the composite elements - sand, aggregate and water - are a growing source of problems, including air pollution, traffic and depletion of river-beds and beaches. Greater still is the loss of fertile land and ecosystems when they are covered in a concrete shell. Watts cites scientific studies, think-tank analysis and landscape philosophy to reveal the implications.
This article, which kicked off the Guardian's concrete week, was - for a while - the most-viewed article on the website with more than 800,000 unique page views and sparked a debate among policymakers, urban planners and architects about switching to alternative building materials, such as cross-laminated timber. It prompted the Guardian's Scott Trust to revise its investment strategy to reduce exposure to the cement industry. The story was selected as the best piece published by the Guardian in 2019.
The complete article can be found here.
AMERICAN GEOPHYSICAL UNION
AGU Fall Meeting is Virtual (Mostly) and Remains Global (Always)
We are excited to announce that #AGU20 will be mostly virtual. "Mostly" because if science and health professionals tell us it is safe for groups to convene, AGU would like to host a regional gathering in San Francisco. If we decide that is feasible, we will let you know by August. In addition, depending on where you're located (and if it's safe), you can create your own mini-#AGU20 watch party of hub. We'll share guidance if you're interested in being a convener of one of these mini-#AGU20 regional events.
No matter if we are 100% virtual or if regional gatherings are possible, #AGU20 will remain the global convening meeting for the Earth and space sciences community. And this year, we will be able to engage the wider global community.
For more information, click here.
The Future Needs Science. The U.S. Elections Need You
American Geophysical Union recently launched the Science Votes the Future campaign to increase science in the U.S. 2020 election cycle. The initiative aims to promote candidates to speak up about science and encourage scientists to vote in upcoming elections. The campaign toolbox includes talking points on key science issues such as climate change, health, natural hazards and STEM education as well as a 2020 Vote Pledge.
The campaign's goal is to make sharing scientific information with candidates easier and to facilitate engagement between candidates and their local communities. AGU believes it is essential for candidates at every level of government to include science as an integral part of their platforms.
With this effort, AGU hopes to increase the voter turnout of scientists and STEM students to vote in the 2020 elections.
For more information, click here.
AMERICAN SOCIETY OF CIVIL ENGINEERS
ASCE Recommendations Adopted in House Climate Crisis Action Plan
This week, the Democrats on the House Select Committee on the Climate Crisis released their "Climate Crisis Action Plan," which includes many of the recommendations that ASCE made in our letter to the Committee late last year. Our letter stated, in part:
"Civil engineers work to harden existing and build new infrastructure to better withstand challenges from a changing climate, operating under the assumption that hazard events will continue with increasing regularity and severity. Plainly put, our future depends on resilient infrastructure and – as civil engineers – we think about building infrastructure that will sustainably last for 50 or 100 years or more to maximize lifecycle benefits…
In addition to anticipating what hazards and conditions roads, bridges, drinking water pipes, wastewater treatment plants, airports, and energy lines must withstand, engineers are also thinking through how technology, population shifts, and other trends will change communities' needs. In summary, an integrated systems approach is needed to tackle resiliency."
For more information, click here.
AMERICAN WATER RESOURCES ASSOCIATION
2020 Annual Water Resources Conference
We are excited to announce that AWRA will hold its 2020 Annual Water Resources Conference as planned this November, though with major changes due to extraordinary circumstances. We will be 'meeting' completely virtually. The Call for Abstracts has been extended until June 30, 2020. Stay tuned for more details on registration price and program so you can take part in the conference that has earned a reputation as one of the most diverse and inclusive conferences in water resources management.
AAFA has updated its Webinar Center making it easier to find the virtual content you need and want. Containing more than 25 recorded and live webinars, the AAFA Webinar Center houses information you need on a variety of water resources management areas. Our newest event is a two-part workshop series on diversity, equity and inclusion. 
AMERICAN SOCIETY OF LANDSCAPE ARCHITECTS FUND
American Society of Landscape Architects Creates Activity Book to Help Kids Learn About Landscape Architecture
In the midst of the COVID-19 pandemic, ASLA created a fun activity guide to help children who are stuck at home during nationwide quarantines due to social distancing.
While many parents and guardians are adjusting to the changes these quarantines have made towards academic learning, ASLA is providing families with a way to keep kids busy by introducing them to the world of landscape architecture. This free, downloadable activity book provides children ages 9-12 "the opportunity to see and sketch the many drawings, places, and landscapes created by landscape architects."
For more information, click here.
GEOLOGICAL SOCIETY OF AMERICA
Update on The Geological Society of America's 2020 Annual Meeting
The Geological Society of America's 2020 Annual Meeting, formerly scheduled for 25–28 October in Montréal, Québec, Canada, has been recast as a 100% online scientific exchange, taking place over five days, 26–30 October.
GSA 2020 Connects Online will retain many of the traditional features of the in-person annual meeting, including field trips, short courses, technical sessions, poster sessions, the Presidential Address, Feed Your Brain sessions, networking events, GeoCareers opportunities, and the exhibit hall (rebranded as the GSA Resource and Innovation Center)—along with elements that will elicit the flair and feel of the original Montréal location.
For more information, click here.
SOCIETY OF ENVIRONMENTAL TOXICOLOGY AND CHEMISTRY
Upcoming Special Series: Ecological Consequences of Wildfires
Wildfires play a key role in shaping terrestrial ecosystems by serving as an agent for vegetation renewal and habitat changes. In fact, forestry and wildlife management experts consider wildfires as a part of nature. However, the uncontrolled burning of dry grasses, brush and trees can be quite serious, destroying critical wildlife habitat and valuable timberland and jeopardizing river and stream water quality. Wildfires affect air quality and release carbon dioxide—a key greenhouse gas—and emit particulates into the atmosphere that are potentially harmful to human health. Recovery of the landscape may take decades or longer.
In the spring of 2021, Integrated Environmental Assessment and Management will publish a special series on these ecological consequences of wildfires. The series will include papers that contribute to raising global awareness of the consequences of large-scale wildfires and the land management practices needed to prevent such enormous destruction in the future.
For more information, click here.
UN Environment Program
Unite human, animal and environmental health to prevent the next pandemic – UN Report
As the COVID-19 pandemic continues to take lives and disrupt economies across the world, a new report warns that further outbreaks will emerge unless governments take active measures to prevent other zoonotic diseases from crossing into the human population, and sets out ten recommendations to prevent future pandemics.
The report, Preventing the Next Pandemic: Zoonotic diseases and how to break the chain of transmission, is a joint effort by the United Nations Environment Programme (UNEP) and the International Livestock Research Institute (ILRI).
It identifies seven trends driving the increasing emergence of zoonotic diseases, including increased demand for animal protein; a rise in intense and unsustainable farming; the increased use and exploitation of wildlife; and the climate crisis. The report finds that Africa in particular, which has experienced and responded to a number of zoonotic epidemics including most recently, to Ebola outbreaks, could be a source of important solutions to quell future outbreaks.
"The science is clear that if we keep exploiting wildlife and destroying our ecosystems, then we can expect to see a steady stream of these diseases jumping from animals to humans in the years ahead," said UNEP Executive Director Inger Andersen. "Pandemics are devastating to our lives and our economies, and as we have seen over the past months, it is the poorest and the most vulnerable who suffer the most. To prevent future outbreaks, we must become much more deliberate about protecting our natural environment."
To read more, click here.
To download the full report, click here.
PACT
Report finds that upstream dams have caused low water conditions in the lower Mekong basin
The Mekong River turned blue in the December-January dry season of 2019 and 2020. This postcard-pretty hue was not good news, however. The color change, from its regular muddy brown to a clear aquamarine, was the result of unusually low flows coupled with a lack of sediment in the water. The change occurred as the river at many points sank to lowest-ever recorded levels, threatening riverbank agriculture, irrigation for rice paddies and fishery yields.
The Mekong's ebb and flow – high in the Northern Hemisphere winter, when snow and glacial melt joins with precipitation to swell the river, and low in the summer, as the waters recede from the banks – creates a hydrological "flood-pulse" that is the heartbeat of this river system. High water levels each year trigger huge migrations of freshwater fish to spawn. Mangroves along the Mekong's tributaries are nurseries where the juveniles feed and grow, before moving on to be harvested in a multitude of local fishing and processing operations. The Mekong is one of the world's largest and most productive freshwater fisheries, and the flood-pulse is its driver.
Many observers have linked these unwelcome changes to the presence of large hydropower dams on the Mekong mainstream – and the search for solutions is on.
Using technical tools to support Mekong cooperation
In 2019, the Sustainable Infrastructure Partnership (SIP), which Pact manages, invited climatologist Alan Basist to show how historic data on Mekong river levels can illuminate the search for solutions. Basist and his team at Eyes on Earth, a consulting service that monitors food security and water resources around the world, applied proprietary software to predict the quantity of water that should have arrived in the Mekong downstream that year – but did not.
The Eyes on Earth report, Monitoring the Quantity of Water Flowing Through the Upper Mekong Through Natural (Unimpeded) Conditions,  published this week by Pact, shows that deviations from normal flow patterns began to occur with the operation of the first large hydropower dam on the Upper Mekong mainstream in 2012. Using satellite data on the Upper Mekong from 1992 to 2019, matched against daily measurements of river height downstream at Chiang Saen, Thailand, the research shows unusual fluctuations in recent years. The report concludes that cooperation between China and the Lower Mekong countries to simulate the natural flow cycle of the Mekong could potentially improve low-flow conditions and benefit all communities in the Mekong River Basin.
Read the news release from Pact here.